Instructional Series
Welcome to the English medium literacy instructional series teaching and learning resources for years 1 to 8.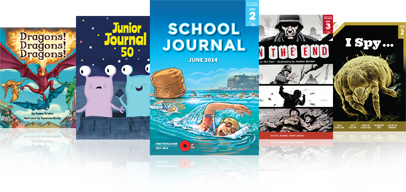 English
Social Sciences
Science
Technology
Health and Physical Education
Mathematics and Statistics
The Arts
Nature of science
Nature of technology
Statistics
Geometry and Measurement
Living world
Number and Algebra
Physical world
Planet Earth and beyond
Technological knowledge
Technological practice
Use evidence
Critique evidence
Gather and interpret data
/content/search?SearchText=World War&SubTreeArray[]=22574&ColourWheelLevel=all&CurriculumLevel=all&ReadingYearLevel=all&LearningArea=all
Search results
106 items - Showing 31 - 40
An East German Childhood

by Uli Hartung as told to Lucy Corry

Uli Hartung was seventeen years old and living in East Germany when the Berlin Wall came down.

The War on Weeds

Students at Kaniere School are helping scientists combat the spread of weeds. They're using simple digital technology to identify the weeds and upload the information to a national database. The article shows how students can use digital technology to become citizen scientists and act locally on a national issue.

Saving the World, One Swipe at a Time

This article describes how three Kiwi companies have used digital technology to help solve health or social problems. It demonstrates how digital technologists think through a problem and how a seemingly abstract issue can be turned into a series of tasks that digital technologies can solve.

Your browser does not support the audio element.

Living in a Colourful World

by Bronwen Wall

This article explains colour-blindness, a condition that is quite widespread but that many people are unaware of. The text also provides an insight into what the world is like for those who are colour-blind.

Gold 1

War in Waihi

by Mark Derby

"War in Waihī" recounts the events that took place in Waihī in 1912. The article places the "war" in context, providing background to the conflict that happened when miners demanded safer working conditions. The mining company, supported by police and politicians, resisted the demands of the miners' union and ultimately used violence to break the strike.

Pā Tūwatawata and the New Zealand Wars

This article describes the development of pā technology in the nineteenth century, as iwi and hapū defended themselves and their land against invasion. It explains how the basic features of pā technology were adapted in response to invasion by Pākehā – utilising the rich knowledge Māori held about their land.

Skiing in Afghanistan

by Neil Silverwood

"'Want to go skiing in Afghanistan?' my friend Heidi asked. 'Afghanistan?' I said. Wasn't it one of the most dangerous countries in the world? The stories in the news weren't good – frequent attacks against locals and foreigners, violence a fact of daily life ... Did I really want to go there? I said I would think about it."