Instructional Series
Welcome to the English medium literacy instructional series teaching and learning resources for years 1 to 8.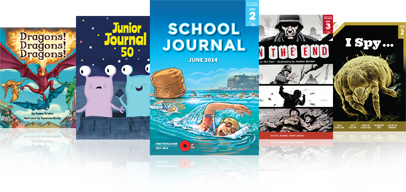 English
Social Sciences
Science
Health and Physical Education
The Arts
Technology
Mathematics and Statistics
Stories
Articles
Poems
Plays
Comic
/content/search?SearchText=&SubTreeArray[]=22578&CurriculumLevel=all&ReadingYearLevel=all&LearningArea=all&Type=all
Search results
515 items - Showing 31 - 40
Tohunga

by Potiki

illustrations by Andrew Burdan

This intense and dramatic "slice of life" story recounts the time when a mother had to take her sick child in secret to a tohunga. It is set after 1907, when the New Zealand government made it illegal for tohunga to practise rongoā Māori. "Tohunga" provides rich material for both Māori and non-Māori students to explore themes of cultural similarities and differences. 

Painting the Town

by Renata Hopkins

After the earthquakes in Christchurch, many public facilities were suddenly not available. The article, "Painting the Town" describes how artists have provided people with other ways of experiencing the city by using the walls and streets as their "gallery". In doing this, they have given people experiences that can help them cope with the difficulties of living in a ruined city. 

Up the Pipe

by Fiona Terry

"Up the Pipe" shows real scientists in action, working on a project that has direct relevance to our daily lives. Dr Louis Tremblay and his team investigate the sludge at sewage treatment plants and go "up the pipe" to find out what goes down household drains. They want to raise public awareness of the harmful chemicals we may be using every day and convince us to use products that are less harmful to our environment.