Instructional Series
Welcome to the English medium literacy instructional series teaching and learning resources for years 1 to 8.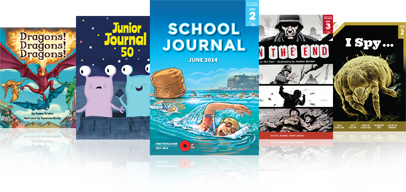 Gold
Purple
Blue
Red
Green
Yellow
Orange
Turquoise
Magenta
English
Social Sciences
Science
Health and Physical Education
Technology
The Arts
Mathematics and Statistics
Nature of science
Living world
Nature of technology
Statistics
Geometry and Measurement
Planet Earth and beyond
Physical world
Technological knowledge
Number and Algebra
Material world
Technological practice
Gather and interpret data
Use evidence
Critique evidence
Engage with science
Interpret representations
Articles
Stories
Poems
Plays
/content/search?SearchText=&SubTreeArray[]=22574
Search results
962 items - Showing 231 - 240
Mata i Pusi

by Sisilia Eteuati 

illustrations by Leilani Isara

"I was all mixed up like a fruit salad …"

The Promise

by Bernard Beckett

illustrations by Tom Simpson

Five kids in a bunker have a crucial decision to make.

Badge of Honour

by Sarah Penwarden

illustrations by Vaughan Flanagan

Isaac's thrilled to be made school captain; his friend Tomasi isn't so sure.

Fever

 by Renata Hopkins

illustrations by Gus Hunter

She had been waiting so long – and now Carly has come.

Your browser does not support the audio element.

Poi

by Tira Johnson

illustrations by Martin Simpson

Maia, who does not want to practise for the kapa haka festival, is given an opportunity to reveal her artistic strengths. She learns that she can make a valuable contribution to the team in her own way.

Idea City

by Renata Hopkins

After the quakes that destroyed much of Christchurch, many people came up with ideas to help bring the city back to life. This article recounts several of these ideas, many of which were small, temporary installations designed to raise people's spirits. Note: Be sensitive to your students' feelings as some may be experiencing difficulties post the earthquakes.

Your browser does not support the audio element.

Tons of Tomatoes

by Georgina Barnes

"Tons of Tomatoes" shows readers inside a hydroponics glasshouse, where Johnny's Uncle Reupena grows tomatoes. Along with Johnny, readers learn about hydroponics. Students will be able to make connections and comparisons with what they already know about growing plants. The article is well illustrated with photographs and is supported by an interview with Uncle Reupena.