Instructional Series
Welcome to the English medium literacy instructional series teaching and learning resources for years 1 to 8.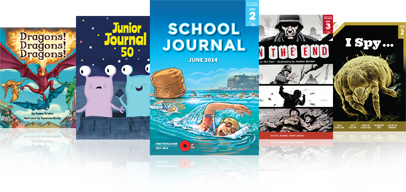 Gold
Purple
Blue
Red
Green
Yellow
Orange
Turquoise
Magenta
English
Social Sciences
Science
Health and Physical Education
Technology
The Arts
Mathematics and Statistics
Nature of science
Living world
Nature of technology
Statistics
Geometry and Measurement
Planet Earth and beyond
Technological knowledge
Physical world
Material world
Number and Algebra
Technological practice
Gather and interpret data
Use evidence
Critique evidence
Engage with science
Interpret representations
Articles
Stories
Poems
Plays
/content/search?SearchText=&SubTreeArray[]=22574
Search results
1010 items - Showing 211 - 220
One Black Cat

by Rachel Collier

illustrations by Rosalind Clark

This light-hearted narrative poem tells the story of a cat attempting to catch a bird – and being outsmarted. It includes rhyme but this doesn't follow a regular pattern. 

Our Recycled Worm Farm

article and photographs by Mike Tapp

A group of schoolchildren need a bigger worm farm to house their growing worm population. They decide to make one from a discarded washing machine. One of the students recounts the procedure and resources they use to meet their goal.

Gold 1

Lucky Dip

by Philippa Werry

illustrations by Scott Kennedy

Tiana and Luka don't know what to do for their birthdays. A party shop looks promising – but then some misbehaving dogs come and mess things up. The children have to come up with an innovative solution to save their (and the shopkeeper's) day.

Gold 1

Your browser does not support the audio element.

Just One Wheel

by Kelly Dix

The students of Bombay School in Northland became keen unicycle riders when their school caretaker introduced the cycles a few years ago. Rather than having the usual sporting heroes, these students' heroes are two young Māori from Northland who have achieved international success in unicycling.

Your browser does not support the audio element.

Jump!

by Chris Szekely

illustrations by Scott Pearson

In this story, about a Māori family in a contemporary setting, the relationships between Uncle Hōne, Pānia, and Matiu are very realistically portrayed. Students will recognise the teasing and banter between the uncle, sister, and brother. 

Leap

by Selina Powell

In this dreamy poem, a girl reflects on a summer in which she "took the chance" to leap into the sea. The poem uses an extended image of the passing of time to emphasise how important the leap was: she will remember what being in mid-air felt like long after other reminders of the day have gone.