Instructional Series
Welcome to the English medium literacy instructional series teaching and learning resources for years 1 to 8.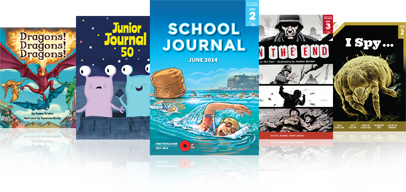 Gold
Green
Purple
Blue
Turquoise
English
Social Sciences
Science
Health and Physical Education
Technology
The Arts
Mathematics and Statistics
Nature of science
Living world
Planet Earth and beyond
Material world
Nature of technology
Physical world
Geometry and Measurement
Statistics
Technological knowledge
Use evidence
Engage with science
Critique evidence
Gather and interpret data
Stories
Articles
Poems
Plays
/content/search?SearchText=climate change&SubTreeArray[]=22574&ColourWheelLevel=all&CurriculumLevel=all&ReadingYearLevel=all&LearningArea=all
Search results
144 items - Showing 21 - 30
The River

by Paul Mason

Leo has travelled from New Zealand to visit his father, who has a houseboat in England. Leo and his dad touch briefly on memories of earlier visits to England, when the family was still together and living in New Zealand. The river has changed since the earlier visit, polluted by a factory upstream. Leo's desire to see the selkie he saw previously causes him to fall into the dirty river. Leo finds that to save himself, he has to "stop fighting the river", and students may hypothesise that this realisation could help him deal with the changes in his life.

The Dinosaur Hunter

by Norman Bilbrough

This article tells the story of a New Zealand woman who, like Mary Anning (see "Mary Anning: Fossil Hunter"), had a great curiosity about rocks and the fossils in them. The article continues the theme of change over time. 

Benny

by Bernard Beckett

illustrations by Pippa Keel

"That day last week shouldn't have been different, but it was."

The Musician

by Sarah Penwarden, illustrations by Elliemay Logan

This family story captures the experience of forming a new relationship and how circumstances that are outside our control can end relationships. Equally, it's about how families change – and especially about young people becoming aware of their parents as people with separate lives and with their own needs.

Science on the Ice

by Neil Silverwood

"Two sets of merino underwear, two fleece jackets, a windbreaker, a puffer jacket, five pairs of gloves, a hat, a balaclava, fleece pants, fleece-lined boots, and lastly – a set of extreme-cold weather gear (called ECWs by those in the know). My kit is issued at Antarctica New Zealand's Christchurch headquarters, and I'm told to return the following morning at six. I'm to wear my ECWs for the flight south."

Aunties

by Maria Samuela

illustrations by Leilani Isara

Maria Samuela's affecting story chronicles the week leading up to the narrator's mother's funeral, with all its sadness and confusion and overwhelming sense of loss. The story's one light is the presence of the narrator's extended family – and the sense that her many aunties will continue to be there in the future, providing the kind of support and love that usually comes from a mother. The text includes references to a girl's first period.

The Fight

by Sarah Penwarden

illustrated by Scott Pearson

"Robbie shouldn't have laughed. I can feel the change in atmosphere. It's like a hot day with thunderclouds on the way."