Instructional Series
Welcome to the English medium literacy instructional series teaching and learning resources for years 1 to 8.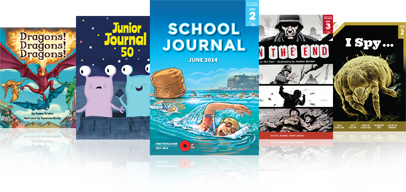 English
Social Sciences
Science
Health and Physical Education
The Arts
Technology
Mathematics and Statistics
Stories
Articles
Poems
Plays
/content/search?SearchText=&SubTreeArray[]=22578&CurriculumLevel=all&ReadingYearLevel=5&LearningArea=all&Type=all
Search results
74 items - Showing 21 - 30
Tīvaevae

by Teremoana Hodges

In this well-illustrated article, we learn about the origins, meanings, and construction of tīvaevae, the beautiful hand-sewn Cook Islands Māori bedspreads. The text provides opportunities for students to be exposed to and engage with the positive values that are associated with the concept of akano'anga Kūki'Āirani (Cook Islands culture). These are highlighted through the description of the time, hard work, and skill involved in making tīvaevae and the beauty of the finished product.

The Parapara Detectives

by Fiona Terry

Two friends are puzzled when they find dead and injured fantails in a local reserve. The article follows their detective work as they try to find out what is causing the deaths of the small birds. Using information from a plant expert, the Internet, and the SPCA's bird rescue centre, they learn how the parapara tree uses sticky glue to spread its seeds – and kill birds. 

The Hungry Wave

by Lani Wendt Young

This narrative is based on factual accounts from survivors of the earthquake and tsunami that struck Tonga and Sāmoa in 2009. Readers follow Ana and her brother as they are caught up in the tsunami. 

The Problem with Pluto

by David Hill

This article recounts how Pluto was discovered and named as a planet in 1930 but in 2006 had its status as a planet removed. It conveys information in a conversational tone to engage its readers. They will learn about the planets, asteroids, and stars as well as about the people involved in discovering Pluto and those who downgraded its status. 

Just Like Everyone Else

by Iona McNaughton

Zoe is just like everyone else in her class – because her classmates have learned to use sign language.

The Butterfly Effect

by Stephanie Matuku

Henry and Emily's parents are going away for the weekend, and the dreaded neighbour, Mrs Anderson, is coming to look after them. In this humorous fantasy story, Henry and Emily find she is just as awful as they feared, but they come up with a plan to get rid of her for good.