Instructional Series
Welcome to the English medium literacy instructional series teaching and learning resources for years 1 to 8.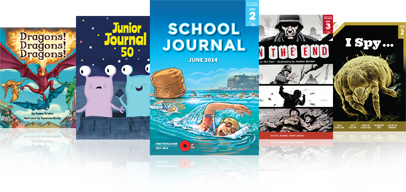 Gold
Purple
Blue
Red
Green
Yellow
Orange
Turquoise
Magenta
English
Social Sciences
Science
Health and Physical Education
Technology
The Arts
Mathematics and Statistics
Nature of science
Living world
Nature of technology
Statistics
Geometry and Measurement
Planet Earth and beyond
Technological knowledge
Physical world
Material world
Number and Algebra
Technological practice
Gather and interpret data
Use evidence
Critique evidence
Engage with science
Interpret representations
Articles
Stories
Poems
Plays
/content/search?SearchText=&SubTreeArray[]=22574
Search results
1010 items - Showing 191 - 200
Catching Mustelids

by Bronwen Wall

This report, told from the perspective of a young girl, describes how and why her grandad catches mustelids (ferrets, stoats, and weasels). The theme of predators continues in the poem " Hoiho" in the same Journal, providing an opportunity for students to integrate ideas from both texts. A third text in this Journal, "A New Home for Mokomoko", continues the theme of protection of native wildlife.

Gold 1

Hoiho

Hoiho (a yellow-eyed penguin) is being pursued by a seal, and in this dramatic poem, the writer urges Hoiho to move fast and escape. Neither creature can move as well on land as they can in the water, and the descriptive, dramatic language, with frequent repetition of similar sounds, conveys a vivid image of the desperate "Wibble wobble, flip flop" pursuit. This example of a native bird in danger provides a thematic link to "Catching Mustelids" in the same Journal. 

A New Home for Mokomoko

by Vanessa Hatley-Owen

When a class from Westmere School find out that mokomoko (skinks) are a protected species, they decide to build a mokomoko refuge. This recount describes the process and provides information about mokomoko and their survival needs. It provides opportunities for students to practise identifying and summarising main points, about both the process and mokomoko.

Gold 1

At the Game

by Sharyn Jones

Brady finds a wallet on his arrival at the stadium for a rugby game and is upset at the prospect of missing kick off when Dad insists on handing in the wallet right away. Luckily, their good deed is rewarded. The moral dilemma and author's message in this text will promote rich discussion, and you may wish to read and discuss it over more than one session.

Purple 2

Missing

by Kylie Parry

In this narrative, Liam's pets have mysteriously disappeared. When Liam goes to play in his room, he discovers where they've gone and, in the process, learns an important lesson. This text requires students to make inferences on a number of levels – about what is happening in the text, the shift to an imaginary world, and the author's purpose.

Purple 2

Shetland Pony Steeplechase

by Jane Buxton

This recount, focusing on Steffi's participation in a steeplechase, captures the excitement and pleasure of riders and spectators. It describes what a steeplechase is and how the riders prepare for the race, and it then gives an exciting account of the race itself. 

Gold 1

Shetland Ponies

This brief descriptive report provides information about Shetland ponies, where they come from, what they look like, how long they live, and what they were used for in the past and now. The clear structure supports students to find and summarise information and can be used as a model for students' own report writing.

Purple 2

Ebony Beanie

by Nikki Slade Robinson

In this series of humorous emails to her grandparents, Maia describes the antics of a Captain Cooker piglet that her teacher has brought to school. As well as making connections to their own experiences of raising pets or to texts about pets, students can use this text as a model for writing about personal experiences.

Gold 1

Spider

by Alan Bagnall

This humorous, easy-to-read poem describes a child's dilemma upon finding a spider in the bath. It's likely to provoke a strong response from students as they make connections to their own experiences of spiders, but it also requires them to infer in order to fully understand the child's problem.