Instructional Series
Welcome to the English medium literacy instructional series teaching and learning resources for years 1 to 8.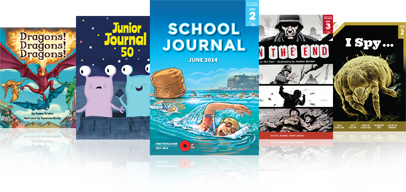 Gold
Purple
Blue
Red
Green
Yellow
Orange
Turquoise
Magenta
English
Social Sciences
Science
Health and Physical Education
Technology
The Arts
Mathematics and Statistics
Nature of science
Living world
Nature of technology
Statistics
Geometry and Measurement
Planet Earth and beyond
Physical world
Technological knowledge
Number and Algebra
Material world
Technological practice
Gather and interpret data
Use evidence
Critique evidence
Engage with science
Interpret representations
Articles
Stories
Poems
Plays
/content/search?SearchText=&SubTreeArray[]=22574
Search results
994 items - Showing 161 - 170
Your browser does not support the audio element.

Breakdown

by Tricia Glensor

illustrations by Scott Pearson

Mum and Jake can't go to the supermarket because Mum's car won't start. When the tow truck arrives, Jake takes a keen interest in everything the tow- truck driver does. Jake's interest in the technology becomes the focus of the story, with a detailed description of the process of winching the car onto the tow truck woven into the narrative. The story concludes with a diagram that Jake has drawn.

Gold 1

Your browser does not support the audio element.

Rongoā Māori

by André Ngāpō

illustrations by Elspeth Alix Batt

This story has a strong theme of the value of rongoā Māori, traditional Māori medicine. It provides opportunities for students who are familiar with te reo and rongoā Māori to share their knowledge. Ana's mum is ill, and when Nan comes to visit, she decides that rongoā Māori is what Mum needs. Nan takes Ana into the bush with her to collect the plants she wants to use. Ana is fascinated by what Nan shows her, and Nan agrees to teach Ana more about traditional Māori medicine. After using rongoā Māori to treat an unexpected emergency, they return home to prepare the leaves of koromiko they have collected to treat Mum's illness.

Purple 2

Your browser does not support the audio element.

Torty, the Lucky Tortoise

by David Chadwick

illustrations by Scott Pearson

The adventures of Torty, the tortoise started in Greece during the First World War when she was rescued by Stewart, a New Zealand stretcher-bearer. Stewart took Torty back home to New Zealand at the end of the war and looked after her until he died. Torty is still alive and is cared for by Stewart's family. This true story is told through a variety of text forms including two pages of graphic layout.

Gold 2

Your browser does not support the audio element.

Marcus and the Wind

by Kylie Parry

Marcus is a "middle boy". He doesn't stand out in any way and tends to be overlooked. Then, one Wednesday, everything changes. A strange wind springs up, and Marcus suddenly finds himself doing extraordinary things. The story is open-ended but with an implication that Marcus's days of being a "middle boy" are over.

Purple 2

Your browser does not support the audio element.

Kahu Ora

by Marama Rangiaho-Katipa 

This is a recount of a visit to the exhibition of Kahu Ora (living cloaks) at Te Papa Tongarewa, the Museum of New Zealand. In the exhibition, there is one korowai that has a special significance to Marama, the author. She learns about how korowai are made and how a special korowai reveals a story from her iwi.

Gold 1

Your browser does not support the audio element.

The Port

by Sharyn Jones 

This article is about the Port of Tauranga and is told by a boy whose father works there. It contains a general description of what a port is and has specific information about the kinds of ships, and their cargo, that visit Tauranga. There is also a brief overview of the grounding of the Rena.

Gold 2

Lost Again!

by Kylee Goodwin

In this humorous poem, Mum has lost her keys again, and she and the children are searching for them in increasingly unlikely places. Eventually, Dad joins the search and finds the keys hanging on the hook, just where they should be!