Instructional Series
Welcome to the English medium literacy instructional series teaching and learning resources for years 1 to 8.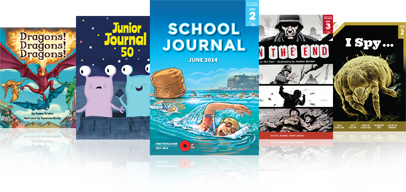 Gold
Purple
Magenta
Yellow
English
Social Sciences
Science
Health and Physical Education
Technology
The Arts
Mathematics and Statistics
Nature of science
Geometry and Measurement
Living world
Planet Earth and beyond
Nature of technology
Physical world
Number and Algebra
Statistics
Technological knowledge
Material world
Technological practice
Engage with science
Gather and interpret data
Interpret representations
Use evidence
/content/search?SearchText=new zealand culture&SubTreeArray[]=22574&ColourWheelLevel=all&CurriculumLevel=all&ReadingYearLevel=all&LearningArea=all
Search results
157 items - Showing 151 - 157
Your browser does not support the audio element.

Kurī

by Priscilla Wehi

illustrations by Spike Wademan

Māori brought the kurī or Polynesian dog with them when they migrated to Aotearoa New Zealand. This article looks at what we know about kurī, their origins, what they were used for, and why they died out. It incorporates traditional stories about the explorers Tāneatua and Īhenga and explains the importance of kurī to early Māori society. "Kurī" is a fascinating but challenging article at this year level, and you may wish to approach it in sections.

Your browser does not support the audio element.

First World War Mascots

by Philippa Werry

Many students will be familiar with the use of mascots by sports teams, but they may be surprised to learn that mascots have also been used in wars. This text describes mascots used by New Zealand soldiers in the First World War. Students may have some awareness of the First World War through Anzac Day commemorations and from events to mark its centenary in 2014. 

Your browser does not support the audio element.

Undersea Gardens

by Julie Ellis

This report provides information about seaweeds found in New Zealand waters and how they are used. There is a quiz activity that helps children to apply knowledge from diagrams to actual examples. The rich content means that this text is best read over more than one session and shared before being used for guided reading.

Gold 2

Hurly Burly

by Paul Mason, illustrations by Rosie Colligan

"Hurly Burly" is a spooky morality tale set in the New Zealand gold rush and based on Shakespeare's Macbeth. John Macbeth is returning to camp when he sees three wild and withered creatures stirring a foul stew and incanting "double, double, toil, and trouble". The unearthly creatures prophesise his future riches. When John returns to the camp, his brother Duncan announces that he has struck gold and asks John to head into town to register his claim. The story takes a dark turn when John's wife Sarah encourages him to murder his brother and take the claim as his own.

Iris and Dogstar

by Iris Marshall

This article is based on the diary of Iris Marshall, a ten-year-old girl who sailed on the yacht Dog Star with her parents and a family friend from New Zealand to Nouméa. The text details the highs and lows of the journey from Iris's perspective and includes some excerpts from the on-board logbook. While few students will have had the experience of sailing, many will have experienced sea sickness, and most will relate to and be interested in the day-to-day details of life at sea. The text could be used as a starting point to explore the nature of adventure, its perils, and its rewards.