Instructional Series
Welcome to the English medium literacy instructional series teaching and learning resources for years 1 to 8.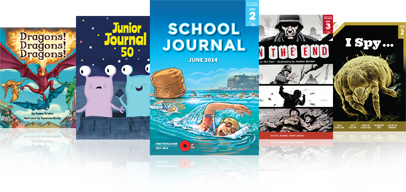 Gold
Purple
Magenta
Yellow
English
Social Sciences
Science
Health and Physical Education
Technology
The Arts
Mathematics and Statistics
Nature of science
Geometry and Measurement
Living world
Planet Earth and beyond
Nature of technology
Physical world
Number and Algebra
Statistics
Technological knowledge
Material world
Technological practice
Engage with science
Gather and interpret data
Interpret representations
Use evidence
/content/search?SearchText=new zealand culture&SubTreeArray[]=22574&ColourWheelLevel=all&CurriculumLevel=all&ReadingYearLevel=all&LearningArea=all
Search results
166 items - Showing 151 - 160
Your browser does not support the audio element.

Our Blue Planet

by Bronwen Wall

Water is the basis of life on Earth. It's everywhere, and it's familiar to all students. However, many students will not be aware of how water changes form. The text provides an introduction to this aspect of chemistry and introduces aspects of the water cycle, which they will explore further when they are working at level 3 of The New Zealand Curriculum.

Your browser does not support the audio element.

Bird of the Year

by Iona McNaughton

In this interview, Megan Hubscher of Forest & Bird talks to Iona McNaughton about the Bird of the Year competition – why it started and how it helps keep New Zealand native birds safe. Students can read about some of the past winners of the competition in an accompanying article, "And the Winner Is ..."

Gold 1

What is Biosecurity

by Andrew and Anna Dickson

This article introduces the concept of biosecurity and explains how, as a group of isolated islands, New Zealand developed a unique range of ecosystems. The arrival of plants or animals from other countries could be disastrous for our environment. Therefore, our borders are constantly monitored by biosecurity agencies to protect our environment, agriculture, and our health.

The Subantarctic Islands

written and illustrated by Giselle Clarkson

This visual text uses words and cartoon-style images to provide information about the five groups of islands that are found between New Zealand and Antarctica. The information is presented in a lively way, organised into sections that tell what and where the islands are, the weather they share, and their flora and fauna. 

Information and tips for using comics in the classroom:

Your browser does not support the audio element.

Explorers of the Sunrise

by Jeff Evans and Damon Salesa 

Polynesians have travelled vast distances in canoes for more than three thousand years, resulting in many settlements across the Pacific.
In "Explorers of the Sunrise", the first article recounts a recent voyage from New Zealand to Rapanui and back, using traditional navigation
methods. The second article describes Polynesian travel, from the earliest migrations to modern-day air travel.

The Bat That Walks on the Ground

by Marlene Bennetts

Who knew that a bat could scuttle across on the ground like a mouse? This short article explains that, like the kiwi, bats didn't need to escape predators before people arrived in New Zealand. The lesser short-tailed bats are able to fly, but they are in danger because of their reduced habitat and the introduction of predators. 

Your browser does not support the audio element.

Kurī

by Priscilla Wehi

illustrations by Spike Wademan

Māori brought the kurī or Polynesian dog with them when they migrated to Aotearoa New Zealand. This article looks at what we know about kurī, their origins, what they were used for, and why they died out. It incorporates traditional stories about the explorers Tāneatua and Īhenga and explains the importance of kurī to early Māori society. "Kurī" is a fascinating but challenging article at this year level, and you may wish to approach it in sections.