Instructional Series
Welcome to the English medium literacy instructional series teaching and learning resources for years 1 to 8.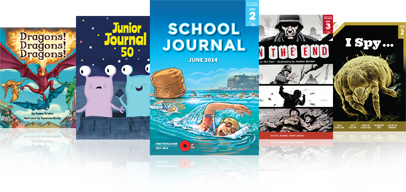 Gold
Purple
Magenta
Yellow
English
Social Sciences
Science
Health and Physical Education
Technology
The Arts
Mathematics and Statistics
Nature of science
Geometry and Measurement
Living world
Planet Earth and beyond
Nature of technology
Physical world
Number and Algebra
Statistics
Technological knowledge
Material world
Technological practice
Engage with science
Gather and interpret data
Interpret representations
Use evidence
/content/search?SearchText=new zealand culture&SubTreeArray[]=22574&ColourWheelLevel=all&CurriculumLevel=all&ReadingYearLevel=all&LearningArea=all
Search results
166 items - Showing 141 - 150
Science on the Ice

by Neil Silverwood

"Two sets of merino underwear, two fleece jackets, a windbreaker, a puffer jacket, five pairs of gloves, a hat, a balaclava, fleece pants, fleece-lined boots, and lastly – a set of extreme-cold weather gear (called ECWs by those in the know). My kit is issued at Antarctica New Zealand's Christchurch headquarters, and I'm told to return the following morning at six. I'm to wear my ECWs for the flight south."

Please Don't Tap the Glass

by Rose Lu; illustrations by Ant Sang

Author Rose Lu moved from Auckland to a much smaller place when she was twelve. Fitting in wasn't easy, especially given that her new home contained very few Chinese New Zealanders. Suddenly Rose was different from everyone else – an experience she uses to inform her first piece of fiction for the School Journal.

My Place

by Janice Marriott

Jeromie and Jelintha have come to a New Zealand city from rural Papua New Guinea. Ryan lives on a farm that his family has owned for generations. The MacLean family is travelling around the country in a camper van. And Ruiha lives in an outer suburb of Wellington but commutes to school in the city. This text explores what "home" means to all these people. It includes information about their daily routines and the challenges they face. Quotes from interviews pepper the report, and key ideas are highlighted visually.   

The Golden Bearing

by Reuben Paterson 

This beautiful, life-sized golden tree was created by Aotearoa New Zealand artist Reuben Paterson (Ngāti Rangitihi, Ngāi Tūhoe, Tūhourangi, Scottish).

For an introduction to the theme of Junior Journal 64 as well as a list of related texts:

Squawkzilla

Squawkzilla is a giant parrot that lived in New Zealand 19 million years ago. Its bones were dug up in 2008, but it was not correctly identified for another ten years. This article tells the story of Squawkzilla's discovery. It demonstrates how scientists work and how it is possible to make educated guesses about what life used to look like millions of years ago. It shows that scientific "discoveries" often take time and require careful observation and teamwork.

The Coprolite Hunters

by Neil Silverwood

Photographer Neil Silverwood has documented the work of New Zealand scientists before. This time, they're hunting for coprolites – fossilised animal faeces. Analysing this "treasure from the past" allows scientists to learn more about our endangered native bird species, including the kinds of habitats that once supported them. This is another useful article about the work scientists do and the many ways in which they continue to learn about our world.

Want Relief

by Paul Mason, illustrations by Andrew Burdan

The Auckland Islands, a New Zealand territory in the Southern Ocean, were the site of nine shipwrecks in the nineteenth century. Paul Mason uses this as a starting point for his fictional story about Nell, who becomes a castaway with several others and must play her part in keeping their precious fire going.

Kia Māia

by André Ngāpō, illustrations by Minky Stapleton

Jayson has just arrived in New Zealand to stay with his nan. He is staying at her marae preparing for an unveiling but is feeling out of his depth. With help from his younger cousin, Nikora, Jayson slowly feels his way, learning about tikanga Māori and how he, too, belongs.