Instructional Series
Welcome to the English medium literacy instructional series teaching and learning resources for years 1 to 8.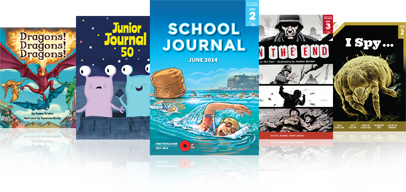 Gold
Purple
Magenta
Yellow
English
Social Sciences
Science
Health and Physical Education
Technology
The Arts
Mathematics and Statistics
Nature of science
Geometry and Measurement
Living world
Planet Earth and beyond
Nature of technology
Physical world
Number and Algebra
Statistics
Technological knowledge
Material world
Technological practice
Engage with science
Gather and interpret data
Interpret representations
Use evidence
/content/search?SearchText=new zealand culture&SubTreeArray[]=22574&ColourWheelLevel=all&CurriculumLevel=all&ReadingYearLevel=all&LearningArea=all
Search results
165 items - Showing 121 - 130
Your browser does not support the audio element.

Torty, the Lucky Tortoise

by David Chadwick

illustrations by Scott Pearson

The adventures of Torty, the tortoise started in Greece during the First World War when she was rescued by Stewart, a New Zealand stretcher-bearer. Stewart took Torty back home to New Zealand at the end of the war and looked after her until he died. Torty is still alive and is cared for by Stewart's family. This true story is told through a variety of text forms including two pages of graphic layout.

Gold 2

Your browser does not support the audio element.

Te Tiriti o Waitangi

by Ross Calman and Mark Derby

illustrated by Toby Morris

Second edition

This graphic novel provides a fresh approach to the story of Te Tiriti o Waitangi, New Zealand's founding document. It covers a wide time span, from the arrival of Polynesian explorers to the signing of Te Tiriti, to the New Zealand Wars, and through to the modern-day Treaty settlement process. A special emphasis is put on unpacking the two versions of Te Tiriti and exploring their ongoing significance.

Information and tips for using comics in the classroom:

Born to Run

by Lucy Corry

Arthur Lydiard was a New Zealand runner and athletics coach whose approach to training has left a lasting impact on the sporting world. Using speed and endurance-building techniques that he developed through trial and error, Lydiard coached several high-performance runners to Olympic success. A firm believer that anyone could be a champion, Lydiard played an important role in popularising jogging in Aotearoa New Zealand and internationally. "Born to Run" includes a profile of Lilly Taulelei, a year 10 student who has played for the New Zealand basketball team. She was also selected for an Asia-Pacific basketball team that played at the Global Championships in 2019. She shares her thoughts about what makes a good coach.

Journey of a Waka

This infographic explores how the tūpuna of Māori skilfully and deliberately navigated to Aotearoa New Zealand from East Polynesia over seven hundred years ago. It highlights who was on board the voyaging waka, their roles, how they survived the voyage, how they navigated, and what they brought with them.

Your browser does not support the audio element.

Seashells

by Feana Tu'akoi

"Seashells" provides information about the shells that can be found on New Zealand beaches. It includes intriguing facts and photographs. This article is linked to two other pieces in this journal: "Super Shells", which describes some ways that people use shells, and "Beach Buddy", a craft activity.

Kiwis in Space

In January 2018, New Zealand became one of only eleven countries that have successfully built and launched a rocket capable of sending satellites into space. This interview with Rocket Lab Avionics Manager Naomi Altman explains the science and technology behind that incredible achievement.

To Build a Bot

This article describes the process undertaken by three students from Feilding's Manchester Street School as they designed and built a robot that won the New Zealand VEX IQ Challenge. The article offers an authentic way of introducing students to programming and computational thinking, as well as physics and engineering concepts related to energy, weight, and balance.

Dive

by Gina Cole

illustrated by Elspeth Alix Batt

Shelly is forced to brave sea snake infested waters when she drops her phone in the river. As it is Shelly's only way of contacting her Dad back in New Zealand, she has no other option.

Global Action

by Phillip Simpson

This detailed article looks at the science and politics of climate change. It examines what global warming is, explores how scientists use computer modelling to predict the impact of climate change, and explains how scientific innovations in New Zealand could help reduce our agricultural emissions.