Instructional Series
Welcome to the English medium literacy instructional series teaching and learning resources for years 1 to 8.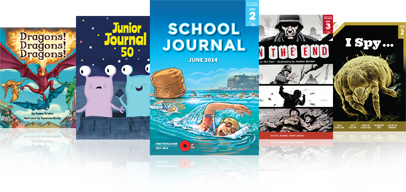 Gold
Purple
Blue
Red
Green
Yellow
Orange
Turquoise
Magenta
English
Social Sciences
Science
Health and Physical Education
Technology
The Arts
Mathematics and Statistics
Learning Languages
Nature of science
Living world
Nature of technology
Statistics
Geometry and Measurement
Planet Earth and beyond
Technological knowledge
Physical world
Material world
Number and Algebra
Technological practice
Gather and interpret data
Use evidence
Critique evidence
Engage with science
Interpret representations
Articles
Stories
Poems
Plays
Comic
Activity
Māhuri | Sapling
Kākano | Seed
Tupu | Seedling
Tense
Vowel digraphs
Complex morphemes
Consonant digraphs
Consonant patterns
Initial and final blends
Long vowels
Short vowels
Single consonants
/content/search?SearchText=&SubTreeArray[]=22574
Search results
1126 items - Showing 1121 - 1126
Your browser does not support the audio element.

The Story of Mauao

retold by Toni Rolleston-Cummins; illustrations by Chloe Reweti 

This story is for Kihi Ngatai, the great chief of Ngāi Te Rangi and Ngāti Ranginui. He passed away on 1 August 2021 at the age of ninety-one. Kihi loved his maunga. He walked around it three times a week. Toni Rolleston-Cummins shares the story with Kihi's blessing. 

Long ago, there were three maunga …

Sunday Hero

by Annaleese Jochems; illustrations by Lucy Han

There are too many keys in Grandma's tin …

When I got home from football, Oma was in the kitchen, chopping vegetables. "Are you making soup?" I asked. Oma looked at the celery. "Yes." "Green soup?" "Yes." She put down the knife and waited. I was confusing her, but I'd started now.

The Bucket Man

by Anna Smaill

The last time it rained was the day I turned ten. I remember because that afternoon, I walked home from school for the last time. A half-hearted shower, over before it really started. Back when I was too young to remember, the government divided up all the land. If you wanted food, you had to grow it yourself. Our plot was steep and dry, so Dad and Mum built terraces.

Ann Evans: Colonial Nurse

by Kathryn Mercer

Ann Evans was never a doctor, although that's what she was often called. She grew up in England in the 1840s. Most people expected her to become a wife and mother. At the time, very few women had a career.