Instructional Series
Welcome to the English medium literacy instructional series teaching and learning resources for years 1 to 8.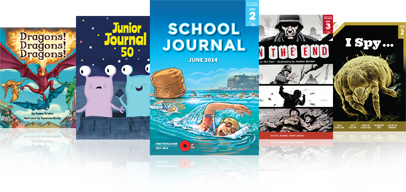 Gold
Purple
Blue
Red
Green
Yellow
Orange
Turquoise
Magenta
English
Social Sciences
Science
Health and Physical Education
Technology
The Arts
Mathematics and Statistics
Learning Languages
Nature of science
Living world
Nature of technology
Statistics
Geometry and Measurement
Planet Earth and beyond
Technological knowledge
Physical world
Material world
Number and Algebra
Technological practice
Gather and interpret data
Use evidence
Critique evidence
Engage with science
Interpret representations
Articles
Stories
Poems
Plays
Activity
Comic
Māhuri | Sapling
Kākano | Seed
Tupu | Seedling
Tense
Vowel digraphs
Complex morphemes
Consonant digraphs
Consonant patterns
Initial and final blends
Long vowels
Short vowels
Single consonants
/content/search?SearchText=&SubTreeArray[]=22574
Search results
1137 items - Showing 1111 - 1120
Best in Show

by Simon Cooke 

Bentley had the same nightmare every night: he was in the Perfect Pedigree Pooch Show. He sat proudly on the stage. His coat shone. His teeth gleamed. 

"Ladies and gentlemen," said the judge. "Winner of best in show is …"

Sapasui: It's hard to get wrong!

by Susan Paris

Carlos Vakalaloma has lots of interests. He likes playing rugby (he's a prop) and doing jigsaw puzzles (the old-school kind with up to a thousand pieces). During lockdown, he also spent a lot of time cooking. Carlos really likes Italian food. But if he was forced to choose his favourite meal, to both cook and eat, he'd say sapasui. Sapasui is eaten all across the Pacific. The dish is a version of chop suey, which originally comes from China.

Your browser does not support the audio element.

The Pā That Matawhero Built

by Mark Peters

When people visit Pakeke o Whirikoka, the pā Matawhero Lloyd built, they enter a world that existed hundreds of years ago … Pakeke o Whirikoka is in Whatatutu, a small kāinga north of Gisborne. The original pā, which overlooked the Waipaoa and Mangatū rivers, was once home to Ngāi Tamatea. Matawhero's tīpuna lived on this land. He wanted to reclaim his people's heritage by building a living memorial to the past.

The Great-great-greatest

by Cassandra Tse; illustrations by Jez Tuya

Confusion reigns in the storage room at the Chinese Association. Benny, Lily, Angus and Grace are hiding out in the storage room avoiding kitchen duties, and begin debating which of their great-great grandfathers was the coolest.

Grandad's Couch

by Lucas Yee, year 5, Russley School; illustration by Lisa Baudry 

Our grandad adores his new couch. The old, red, torn one goes out, the brand-new, avocado-green one comes in wrapped in plastic, slippery like arctic ice, not coming off for a week.

You hear a lion-like roar from him, his face a shade of red as the cat tries to strike when the plastic comes off. Protective blankets engulf the couch from head to toe like a warm campfire on a cold winter's night.

Princess Iwa

by Angela Skerrett Tainui

Meet the young woman from Bluff who shared her culture on the world stage. 

One day, many years ago, I was visiting my pōua when I noticed a photo of a beautiful wahine on the wall. She had long, wavy hair and wore a kākahu around her shoulders and a hei tiki around her neck. She looked to be about eighteen.

Deoxyribonucleic Acid

by Tim Upperton; illustration by Paul Beavis

I look at my dad's chin. His chins. Are those chins in my future?  I worry about my genes. Is my throat getting soft? A little flaccid? I pinch it. I'm not too sure. Those chins might be in my DNA, which is a lot easier to say than deoxyribonucleic acid.

Your browser does not support the audio element.

The Story of Mauao

retold by Toni Rolleston-Cummins; illustrations by Chloe Reweti 

This story is for Kihi Ngatai, the great chief of Ngāi Te Rangi and Ngāti Ranginui. He passed away on 1 August 2021 at the age of ninety-one. Kihi loved his maunga. He walked around it three times a week. Toni Rolleston-Cummins shares the story with Kihi's blessing. 

Long ago, there were three maunga …

Sunday Hero

by Annaleese Jochems; illustrations by Lucy Han

There are too many keys in Grandma's tin …

When I got home from football, Oma was in the kitchen, chopping vegetables. "Are you making soup?" I asked. Oma looked at the celery. "Yes." "Green soup?" "Yes." She put down the knife and waited. I was confusing her, but I'd started now.