Instructional Series
Welcome to the English medium literacy instructional series teaching and learning resources for years 1 to 8.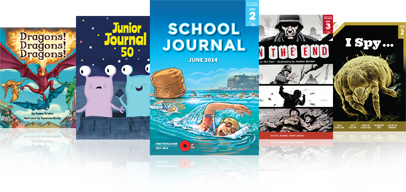 Gold
Green
Purple
Blue
Turquoise
English
Social Sciences
Science
Health and Physical Education
Technology
The Arts
Mathematics and Statistics
Nature of science
Living world
Planet Earth and beyond
Material world
Nature of technology
Physical world
Geometry and Measurement
Statistics
Technological knowledge
Use evidence
Engage with science
Critique evidence
Gather and interpret data
Stories
Articles
Poems
Plays
/content/search?SearchText=climate change&SubTreeArray[]=22574&ColourWheelLevel=all&CurriculumLevel=all&ReadingYearLevel=all&LearningArea=all
Search results
144 items - Showing 11 - 20
Your browser does not support the audio element.

Solar Power in Tokelau

by Iona McNaughton

This report highlights the world-first achievement of Tokelau in using renewable energy sources (solar energy and coconut oil) for all its electricity. It explains why Tokelau decided to switch from using fossil fuels and includes comments from a Tokelau family that illustrate the impact of the change. 

Changing Lives: The Omeo Story

by Lucy Corry

Kevin Halsall is an engineer and inventor who likes to solve problems. Over a four-year period, he designed and built the Omeo: a ground-breaking mobility device that gives people much greater freedom than a traditional wheelchair. In this article, Kevin discusses his motivation and design process, and his friend Marcus shares the impact the Omeo has had on his life.

Your browser does not support the audio element.

Chang-O and the Moon

retold by Cherie Wu

illustrated by Stan Chan

A traditional Chinese tale that explains the phenomenon of the "goddess in the moon". This dramatic tale has two storylines, with the first story setting the scene for the main story.

Gold 2

Your browser does not support the audio element.

Bird of the Year

by Iona McNaughton

In this interview, Megan Hubscher of Forest & Bird talks to Iona McNaughton about the Bird of the Year competition – why it started and how it helps keep New Zealand native birds safe. Students can read about some of the past winners of the competition in an accompanying article, "And the Winner Is ..."

Gold 1

The Subantarctic Islands

written and illustrated by Giselle Clarkson

This visual text uses words and cartoon-style images to provide information about the five groups of islands that are found between New Zealand and Antarctica. The information is presented in a lively way, organised into sections that tell what and where the islands are, the weather they share, and their flora and fauna. 

Information and tips for using comics in the classroom:

Wildfire

The article explores wildfires. It looks at what they are, what causes them, how they affect us, and how they are affected by the climate. In the process, it gives scientific explanations of some big ideas and processes, including climate change, carbon sinks, deforestation, adaptation, and feedback loops. The article ends by suggesting ways we can work together to reduce the risk of wildfires.

The Great Barrier Reef

by Sarah Wilcox

The Great Barrier Reef is very beautiful – and threatened. This report describes the Great Barrier Reef and explains what coral is. It also outlines the threats to the reef from climate change and its "evil twin", ocean acidification.

Listening to the Land

 Pauline Harris, a scientist of Rongomaiwahine and Ngāti Kahungunu descent, is working with a team of researchers to collect and record mātauranga from iwi and hapū about plants and animals in Aotearoa. The team is using a computer program to record the mātauranga and connect it to particular times and places in history. They hope that this information will help us understand how climate change is affecting Aotearoa's wildlife and ecosystems, knowledge that we can then use to plan for the change.

Captured in Ice

by Veronika Meduna

Nancy Bertler is a scientist who studies the ice. She's been examining Antarctic ice cores to discover what Earth's climate was like in the past – and how it might change in the future.