Instructional Series
Welcome to the English medium literacy instructional series teaching and learning resources for years 1 to 8.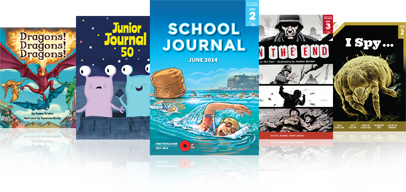 English
Social Sciences
Science
The Arts
Mathematics and Statistics
Health and Physical Education
Technology
Nature of science
Living world
Geometry and Measurement
Physical world
Technological knowledge
Material world
Number and Algebra
Planet Earth and beyond
Statistics
Gather and interpret data
Interpret representations
Articles
Stories
Poems
Plays
/content/search?SearchText=Pacific Islands&SubTreeArray[]=22574&ColourWheelLevel=all&CurriculumLevel=all&ReadingYearLevel=all&LearningArea=all
Search results
67 items - Showing 11 - 20
The Subantarctic Islands

written and illustrated by Giselle Clarkson

This visual text uses words and cartoon-style images to provide information about the five groups of islands that are found between New Zealand and Antarctica. The information is presented in a lively way, organised into sections that tell what and where the islands are, the weather they share, and their flora and fauna. 

Information and tips for using comics in the classroom:

An Island in Time

by Philippa Werry

An Island in Time is about Matiu/Somes Island in Wellington Harbour. The text contains three articles, a timeline, and a glossary (which applies to all three articles). Using the book as a whole (over a series of lessons) provides opportunities for students to make connections across the different text types as well as with their own experiences. The key theme to explore across the three articles is how different people have viewed and used the land and how this has changed over time.

Tīvaevae

by Teremoana Hodges

In this well-illustrated article, we learn about the origins, meanings, and construction of tīvaevae, the beautiful hand-sewn Cook Islands Māori bedspreads. The text provides opportunities for students to be exposed to and engage with the positive values that are associated with the concept of akano'anga Kūki'Āirani (Cook Islands culture). These are highlighted through the description of the time, hard work, and skill involved in making tīvaevae and the beauty of the finished product.

Raʻui: Giving It Back to the Gods

This article explores a scientific issue from a Pacific worldview. It describes how the people of the Cook Islands have attempted to manage and protect their marine resources with the tradition of ra'ui. The article highlights the very real issues that make success difficult and the diversity and validity of different people's perspectives on ra'ui.

Captain Cook Charting Our Islands

This article describes Captain Cook's first visit to New Zealand where he charted the coastline. It focuses on Cook's abilities as a skilled maker of charts and maps rather than as a great explorer. It also examines the maths involved in Cook's chart making (a perfect, real-life example of maths in everyday life).

John Pule - Artist of the Pacific

by Gregory O'Brien

This article describes the life and work of John Pule, a well-known Pasifika artist and poet. It tells the story of John's development as an internationally acclaimed artist (from winning an art competition at the age of nine to a life-changing return to Niue over twenty years later). 

Your browser does not support the audio element.

That's the Way

by Lino Nelisi

illustrated by Elspeth Alix Batt

This dramatic narrative describes Animoe's exciting experience of achieving her goal of playing in her mother's kirikiti team. The text draws out the friendly, lively nature of island cricket and of Animoe's parents' pride in her performance. It's available in five Pacific languages in the Tupu series, and audio versions in both English and Niuean are on Tupu CD Two, item 10625. 

Purple 1

Your browser does not support the audio element.

Take Note

by Tricia Glensor

This article provides information about the images on New Zealand banknotes, using the $5 note as an example. It provides opportunities for students to think critically about what makes the images special to New Zealanders.

Gold 1

Happy New Year

by Adrienne Frater

illustrations by Rebecca ter Borg

New Year's Eve on Great Barrier Island doesn't go according to plan.