Instructional Series
Welcome to the English medium literacy instructional series teaching and learning resources for years 1 to 8.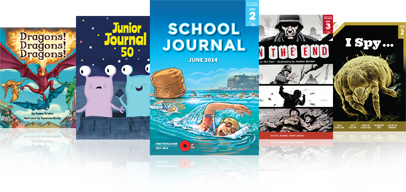 English
Social Sciences
Science
Health and Physical Education
The Arts
Technology
Mathematics and Statistics
Stories
Articles
Poems
Plays
/content/search?SearchText=&SubTreeArray[]=22578&CurriculumLevel=all&ReadingYearLevel=5&LearningArea=all&Type=all
Search results
74 items - Showing 11 - 20
Grey Angels

by Anna Rogers

Although students will be aware of the role soldiers play in wartime, few will know about the role of nurses. This article describes the work
of New Zealand nurses who travelled to Africa and Europe during the First World War. 

Das Piano

by Bernard Beckett

This dark, humorous narrative is set during the First World War and, through exaggeration, shows the effects of extreme patriotism that can appear in wartime. Thomas, the narrator, hates Mrs Biggs, his teacher. He also hates singing. When Mrs Biggs finds him playing Catch the German, she punishes him by making him sing in front of the mayor. Thomas's desperate attempt to avoid singing has unexpected results when Mrs Biggs and the mayor decide to smash the piano – because it was made in Germany.

Windfall

by Paul Mason

illustrations by Leilani Isara

Anna's father has come home from the war – or has he?

Drift

by Denis Glover

This beautiful poem by one of New Zealand's best-known poets, Denis Glover (most famous for "The Magpies"), describes objects drifting on the ocean. 

The Rules

By Maria Samuela

Illustrations by Michel Mulipola

"Matiora couldn't wait till he had enough money saved up."

The Remarkable Reti

by Kiwa Hammond and Duane Culshaw

A reti is a fishing device, used by Ngāti Pāhauwera to catch kahawai on the Mōhaka River. The iwi regard the reti as a taonga, and the article provides a great example of how traditions, along with stories and waiata, are handed down through the generations.

Barney Whiterats

by Glenn Colquhoun

"Barney Whiterats" is a text in three parts. Students have to consider: a poem by one of New Zealand's most respected poets, a musical setting of the poem as a lullaby, and an explanation of the poet's inspiration that includes an old black-and-white photograph of a swagman.