Instructional Series
Welcome to the English medium literacy instructional series teaching and learning resources for years 1 to 8.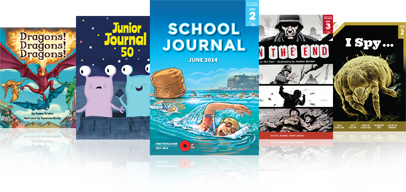 Gold
Purple
Magenta
Yellow
English
Social Sciences
Science
Health and Physical Education
Technology
The Arts
Mathematics and Statistics
Nature of science
Geometry and Measurement
Living world
Planet Earth and beyond
Nature of technology
Physical world
Number and Algebra
Statistics
Technological knowledge
Material world
Technological practice
Engage with science
Gather and interpret data
Interpret representations
Use evidence
/content/search?SearchText=new zealand culture&SubTreeArray[]=22574&ColourWheelLevel=all&CurriculumLevel=all&ReadingYearLevel=all&LearningArea=all
Search results
166 items - Showing 101 - 110
Look out for Monarchs

by Bob Brockie

In New Zealand, scientists are gathering data about monarch butterflies. They want to find out where the butterflies fly to and from – and where they go in winter. 

Your browser does not support the audio element.

Diwali

by Asha Patel

This third-person recount, set in New Zealand, describes an Indian girl's experience of the five-day festival of Diwali. 

It Seemed Like a Good Idea at the Time

by Bronwen Wall

This article describes an environmental decision that had terrible consequences. In the late 1800s, ferrets, stoats, and weasels were introduced into New Zealand to get rid of rabbits. However, these mustelids caused unforeseen destruction. They didn't eat only rabbits – they discovered that New Zealand's native animals and birds were very easy prey.

Tuto'atasi The Struggle for Samoa's Independence

by Damon Salesa 

The people of Sāmoa celebrated fifty years of independence in 2012. This article tells the complex story of colonisation and decolonisation that saw Sāmoa controlled by Germany, and then New Zealand, before finally securing self-rule. The former rulers enforced unpopular laws and punished dissent harshly. In addition, thousands of Samoans died of influenza as a result of poor quarantine practices under New Zealand's rule.

Your browser does not support the audio element.

The Old Trunk

by Gregory O'Brien

The old trunk of the title is filled with Jill McDonald's illustrations. The article explains how the illustrations ended up in the trunk and describes why Jill is one of New Zealand's most well-known and successful children's illustrators.

Barney Whiterats

by Glenn Colquhoun

"Barney Whiterats" is a text in three parts. Students have to consider: a poem by one of New Zealand's most respected poets, a musical setting of the poem as a lullaby, and an explanation of the poet's inspiration that includes an old black-and-white photograph of a swagman.

Your browser does not support the audio element.

Marine Reserves: Protecting Our Big Blue Backyard

by Laura Goodall; illustrations by Giselle Clarkson

Aotearoa New Zealand has one of the most unique marine environments in the world. This article explores our marine habitats and reserves and the challenges they face to stay safe, healthy, and biodiverse.

Sharks

by Alison Ballance

illustrated by Gavin Mouldey

This article provides information on sharks, focusing particularly on sharks found in New Zealand waters such as great white, rig, and deep-sea sharks.

Buzzy Bee

Poem card

A poem with a strong New Zealand setting reflected in the illustrations – great for teaching onomatopoeia! (This card is ordered individually.)

Download the full size PDF using the Text link.