Instructional Series
Welcome to the English medium literacy instructional series teaching and learning resources for years 1 to 8.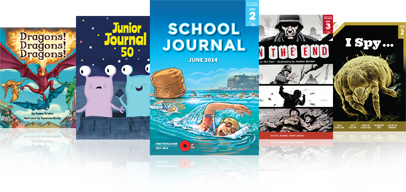 Gold
Purple
Blue
Red
Green
Yellow
Orange
Turquoise
Magenta
English
Social Sciences
Science
Health and Physical Education
Technology
The Arts
Mathematics and Statistics
Nature of science
Living world
Nature of technology
Statistics
Geometry and Measurement
Planet Earth and beyond
Technological knowledge
Physical world
Material world
Number and Algebra
Technological practice
Gather and interpret data
Use evidence
Critique evidence
Engage with science
Interpret representations
Articles
Stories
Poems
Plays
Comic
Activity
Kākano | Seed
Māhuri | Sapling
Tupu | Seedling
Complex morphemes
Consonant digraphs
Consonant patterns
Initial and final blends
Long vowels
Short vowels
Single consonants
Tense
Vowel digraphs
/content/search?SearchText=&SubTreeArray[]=22574
Search results
1104 items - Showing 1001 - 1010
Orca – The World's Largest Dolphin

by Ingrid N. Visser

This article shares information about orca and the research conducted by the author (Ingrid Visser runs the Orca Research Trust). It looks at how and why she carries out research and what is known about orca. It also covers some of the threats to their habitat and what we need to do to protect them. The article includes a text box about the various names given to orca and another with advice on how to act around orca should you encounter them.

Your browser does not support the audio element.

The Kōrero of the Waka

by Keri Welham

Te Waka Rangimārie o Kaiwaka is a 25-metre waka at the entrance to Kaiwaka School in Northland. The waka welcomes people to the school and is also enjoyed as a kapa haka platform, a play area, and a quiet place to sit. The focus of this article is on the whakairo (carvings) of the waka, which tell stories about the Kaiwaka area and the school community. The article includes a profile of carver Tim Codyre, who speaks of the rich and changing traditions of whakairo.

The Way to Play

by Bernard Beckett, illustrations by Scott Pearson

When Room 6 wins the competition to design the school's new playground, they are really excited. However, when it comes to deciding on the design, differences of opinion emerge and the students have to work through the conflict to come up with a design that will suit them all. This story provides an opportunity to introduce and discuss the acceptance and celebration of difference.

Your browser does not support the audio element.

He Toi Whakairo

by Kelly Joseph, illustrations by Isobel Te Aho-White

This poem is about the art of whakairo, linking to the article about the Kaipara School carved waka in this Journal. It shows that a theme can be explored in various ways using different text forms. It also provides a model for poetic writing on a topic. Students will be able to think critically about the art of whakairo by making inferences and finding specific information. They will also be able to identify and evaluate the language features and structures the author has chosen for her particular purpose. It includes a glossary of te reo Māori terms used in the poem and a pictorial glossary showing four whakairo patterns.

Don't Forget to Vote

by Simon Cooke, illustrations by Beck Wheeler

This is a humorous play featuring the characters from "Let's Vote on It" (SJ L2 May 2020). It's based around the importance of voting so that you can have your say. The citizens want to replace the king – a vote is held, but the king forgets to vote and loses the election as a result. Plays provide opportunities for students to develop their oral language and performance skills. They will also be able to use the characters' actions and dialogue to make inferences and interpret the play's main message.

No Girls Allowed

by Victor Rodger, illustrations by Daron Parton

Based on a true story: Victor Rodger explores what it means to make a difficult decision as a group to protect the interests of one person in that group – and the cost of taking a stand. He also makes the point that some things are worth calling out, especially when they involve injustice.

Trouble in the Foodlands

by Johanna Knox, illustrations by Toby Morris

This detective story is another instalment in the Minnie Sharp series, the only continued storyline at this level. The distinctive tone – hard-boiled detective noir – ensures the story has an entertaining surface, and this is matched with an equally satisfying plot: Minnie is required to solve conflict in the Foodlands, the main farming district on Mars. The character, setting, voice, and themes will be familiar to those who've met Minnie Sharp, allowing for reading activities across multiple texts – but the story also stands alone.

News for You

by Bernard Beckett, illustrations by Giselle Clarkson

This story has a mission: to shed light on the concept of algorithms, in particular the ways in which they influence our access to news. Bernard Beckett takes the Covid-19 lockdown as his starting point, using this shared experience to provide humour and appeal. This relevant context also allows students to explore the idea that people have different interests and perspectives and that news on social media has been curated for the user and may not represent all aspects of current events.

The Coprolite Hunters

by Neil Silverwood

Photographer Neil Silverwood has documented the work of New Zealand scientists before. This time, they're hunting for coprolites – fossilised animal faeces. Analysing this "treasure from the past" allows scientists to learn more about our endangered native bird species, including the kinds of habitats that once supported them. This is another useful article about the work scientists do and the many ways in which they continue to learn about our world.