Instructional Series
Welcome to the English medium literacy instructional series teaching and learning resources for years 1 to 8.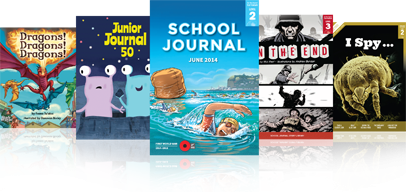 English
Social Sciences
Health and Physical Education
Science
The Arts
/content/search?SearchText=samoa&SubTreeArray[]=22574&ColourWheelLevel=all&CurriculumLevel=all&ReadingYearLevel=all&LearningArea=all
Search results
10 items - Showing 1 - 10
Your browser does not support the audio element.

Dances of Sāmoa

by Toleafoa Avauli Peter Setefano

This article describes three well-known dance forms from Sāmoa. The article is accompanied by colourful, high-energy photos of students from a Porirua primary school performing the slap dance and the sāsā. The article features some of the history of the dances and it also provides opportunities for an in-depth exploration of the relationship between the heroes of the dances and the stories that each dance tells. 

Your browser does not support the audio element.

White Sunday in Sāmoa

by Sarona Aiono-Iosefa

photographs by Jill MacGregor

This factual recount describes how a young Sāmoan boy, with the support of his family, gets ready to celebrate White Sunday. There is a glossary of Sāmoan terms and extra information about White Sunday at the end of the book. This book is also available in five Pasifika languages in the Tupu series.

Turquoise 2

The Hungry Wave

by Lani Wendt Young

This narrative is based on factual accounts from survivors of the earthquake and tsunami that struck Tonga and Sāmoa in 2009. Readers follow Ana and her brother as they are caught up in the tsunami. 

The White Truck

based on a true story by Lani Wendt Young

"The White Truck" recounts the removal and isolation of a leprosy patient in Sāmoa. The story expertly engages the reader by providing clues without explicitly stating what the issue is. Students will connect with Timu and Moana and feel empathy as the events unfold. 

Tuto'atasi The Struggle for Samoa's Independence

by Damon Salesa 

The people of Sāmoa celebrated fifty years of independence in 2012. This article tells the complex story of colonisation and decolonisation that saw Sāmoa controlled by Germany, and then New Zealand, before finally securing self-rule. The former rulers enforced unpopular laws and punished dissent harshly. In addition, thousands of Samoans died of influenza as a result of poor quarantine practices under New Zealand's rule.

Your browser does not support the audio element.

Uncle Tino

by Jane Davitt Va'afusuaga

"Uncle Tino" is a deceptively simple story about Samoan twins, Jessie and Jonas, who are embarrassed by their exuberant uncle who has recently arrived from Sāmoa. The lively story is woven through with Samoan concepts and values as Jessie and Jonas gradually change their attitudes toward Uncle Tino. The story reinforces the idea that cultural knowledge and skills are "cool" and worthy of respect.

The Great Ordinary: The Photographs of Edith Amituanai

by Hannah Sperber

This article explores the work of a prize-winning West Auckland photographer whose work has been shown around the world. Edith Amituanai photographs the ordinary, everyday world around her, documenting it as a record for the future.

Tautai

by Sisilia Eteuati

illustrations by Mose Eteuati

This contemporary story is about a boy and his love of planes, but students will also read about the importance of his name and how a chance meeting helped him gain confidence. Samoan students will identify with Lagi, and all students will enjoy his enthusiasm and excitement as he sets off on his first trip to Sāmoa.