Instructional Series
Welcome to the English medium literacy instructional series teaching and learning resources for years 1 to 8.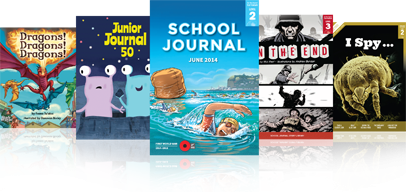 English
Social Sciences
Science
Health and Physical Education
The Arts
Mathematics and Statistics
Technology
Articles
Stories
Poems
Plays
/content/search?SearchText=november 2016&SubTreeArray[]=22578&CurriculumLevel=all&ReadingYearLevel=all&LearningArea=all&Type=all
Search results
79 items - Showing 1 - 10
Fallen Leaves

by Paul Mason

This historical fiction, set in 1845, is told from the point of view of a young Māori protaganist. Haora works in the printery at Kororāreka at the time when war was building between Ngāpuhi chief Hone Heke (Hone Wiremu Heke Pōkai) and the British troops.

Cancel the Invasion

by David Larsen

"Cancel the Invasion" is a funny and original fantasy story. Ash is an alien who has been sent to Earth as an advance scout for a planned invasion. He meets some young humans, and we follow his internal musings as he struggles to understand the complexities of their (English) language.

A Sweet Business

by Bronwen Wall

This report explains why and how children at Te Aro School in Wellington set up a money-making honey business. The text has a focus on financial literacy, providing insights into the decisions the students made and the steps they took to make their business a success. 

Getting Closer

by Paul Sorrell

This article, written from the perspective of a wildlife photographer, will appeal to and engage young readers. The subject matter for his camera – tomtits in the Ōrokonui Ecosanctuary – is central to the information about photography.

Lost in the Bush

by Serie Barford

The style of this graphic text will appeal to many students, and the humour will engage their interest. The story concerns an urban school group on a trip to the bush. The children are told the rules of the bush and set off to complete their worksheets.

Your browser does not support the audio element.

The Polish Refugee Children

by Ali MacKisack

This true story of Adelphi Zawada's grandparents will be engaging for students in year 4, although it is complex and presents some interesting challenges. Adelphi tells how her grandparents, as children, along with over a million other Polish people, were sent to work camps in Russia following the invasion of their country by the USSR during the Second World War.

The Great Ordinary: The Photographs of Edith Amituanai

by Hannah Sperber

This article explores the work of a prize-winning West Auckland photographer whose work has been shown around the world. Edith Amituanai photographs the ordinary, everyday world around her, documenting it as a record for the future.