Instructional Series
Welcome to the English medium literacy instructional series teaching and learning resources for years 1 to 8.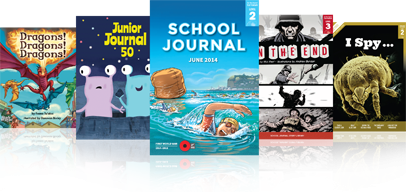 English
Science
Mathematics and Statistics
Social Sciences
Technology
/content/search?SearchText=may 2017 level 3&SubTreeArray[]=22578&CurriculumLevel=all&ReadingYearLevel=all&LearningArea=all&Type=all
Search results
17 items - Showing 1 - 10
Becoming a Martian

 by Clare Knighton

illustrated by Gavin Mouldey

"Becoming a Martian" is a challenging article that considers the possibility of humans living on Mars. The article begins with the concept "We have exploration in our DNA." After reminding us of what humans need to survive on Earth (oxygen, water, food, and shelter) the writer explores each of these in relation to Mars, providing factual information about the planet, explaining the challenges of living there, and offering possible solutions.

Designed for Good

by Philip Cleaver

The New Zealand environment has been badly affected by introduced pests such as rats, stoats, and possums. "Designed for Good" follows the process of developing an effective and humane trap to reduce these pest populations. The article tells the story of the project, from the first "That's it!" moment through to the production of thousands of traps, which are now in use throughout New Zealand.

Thumbprints

by Serie Barford

illustrated by Sheyne Tuffery

"Mum left Sāmoa in 1952. To'ono drove her to the harbour in a jeep abandoned by American marines."

Haritina Mogosanu: Starryteller

by Clare Knighton

Meet Haritina Mogosanu: astrobiologist, science communicator, president of the Mars Society in New Zealand, and "starryteller". In 2012, she was commander of the first New Zealand mission to the Mars Desert Research Station in the United States.

New Boots

by Tim Jones

illustrated by Andrew Burdan

"Charlie's own pack was fine, but he was hungry, and his new boots pinched. Plus his mates were way ahead, having a great time – and here he was stuck at the back with Mr Ngaia and the new kid."

Kōpūwai and the Clever Girl

retold by Brian Potiki

illustrated by Scott Pearson

This story is from Rapuwai, an ancestral iwi of Ngāi Tahu. It is set on the banks of the Mata-Au/Clutha River, in Otago, and comes from a time long ago when moa roamed the land and giant tuna swam in the rivers.

Alvin and Me

by Chris Tse

illustrated by Peter Campbell

"A week before Alvin arrived, I got summoned to the principal's office. I was a good kid. I never got into trouble. I was sure I'd done nothing wrong. But still, I couldn't help worrying..."

Who Froze Farrell Flint?

by Johanna Knox

illustrated by Toby Morris

Minnie Sharp, detective, is the narrator of this science-fiction story. The setting is a futuristic research centre on Mars. Minnie has a mystery to solve following the discovery of a frozen scientist in the Cryogenic Storage Room. As she interviews the other scientists working in the laboratory, Minnie is gradually able to build a picture of what might have happened. 

The Duel: The Inventors Awaken

This light-hearted fantasy story, told through narrative, is the first part of a two-part story. The second part will appear in the School Journal, Level 3, August 2016. The text includes numerous illustrations, which amplify the content and add another layer to the story.