Instructional Series
Welcome to the English medium literacy instructional series teaching and learning resources for years 1 to 8.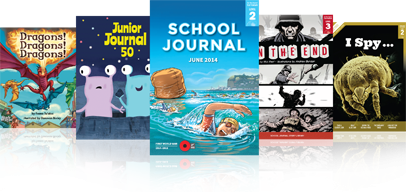 English
Social Sciences
Science
Mathematics and Statistics
The Arts
Articles
Plays
Poems
Stories
/content/search?SearchText=may 2017 level 2&SubTreeArray[]=22578&CurriculumLevel=all&ReadingYearLevel=all&LearningArea=all&Type=all
Search results
16 items - Showing 1 - 10
Your browser does not support the audio element.

The Race

by Chris Tse

illustrated by Ant Sang

In this play, Chris Tse retells a traditional Chinese story about how the twelve animals that make up the Chinese zodiac came to be chosen and how their order was decided. All twelve of the Zodiac animals are characters in the play, although only six of them have speaking parts. 

The Zoo Debate

by Philippa Werry

This article presents both sides of a debate: should we or shouldn't we have zoos? It includes a short history of zoos and some suggestions for alternatives. It also includes lists of valid points for and against zoos.

Your browser does not support the audio element.

Bugbix for Breakfast

 by Bronwen Wall

This article tackles a topic that many people feel squeamish about: eating insects. The writer explains that many people around the world eat insects as a normal part of their diet. 

The Amazing Humans

by Renata Hopkins

illustrated by Michel Mulipola

"It was then that Mere noticed a little Zeelonite standing off to one side. The alien was watching them with a sad look on its face. At least, they thought it looked sad – it was sometimes hard to tell with Zeelonites. "

Night Light

by David Hill

Illustrations by Scott Pearson 

This article presents facts and phenomena about the moon, such as tides and phases of the moon. It's a companion piece to "Cool Facts about a Hot Place" (School Journal, Level 2, October 2015). Together they provide a great platform for exploring the Planet Earth and Beyond science strand.

Tunç Tezel: Star Man

by David Chadwick

Photographs by Tunç Tezel

An interview with astrophotographer Tunç Tezel. His photographs appear in the October 2015 School Journal (Level 2). 

Thumbprints

by Serie Barford

illustrated by Sheyne Tuffery

"Mum left Sāmoa in 1952. To'ono drove her to the harbour in a jeep abandoned by American marines."