Instructional Series
Welcome to the English medium literacy instructional series teaching and learning resources for years 1 to 8.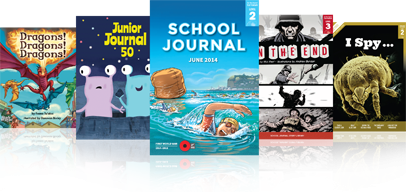 English
Social Sciences
Health and Physical Education
Science
The Arts
Mathematics and Statistics
Technology
Stories
Articles
Poems
Plays
/content/search?SearchText=may 2017&SubTreeArray[]=22578&CurriculumLevel=all&ReadingYearLevel=all&LearningArea=all&Type=all
Search results
120 items - Showing 1 - 10
Your browser does not support the audio element.

The Race

by Chris Tse

illustrated by Ant Sang

In this play, Chris Tse retells a traditional Chinese story about how the twelve animals that make up the Chinese zodiac came to be chosen and how their order was decided. All twelve of the Zodiac animals are characters in the play, although only six of them have speaking parts. 

The Trial

by Bernard Beckett

In this futuristic tale, readers will be confronted with a situation that has strong parallels with present-day moral dilemmas. "The Trial" provides opportunities for rich discussion about the concept of setting up a "new" society with clear rules and when the rules need to be questioned. 

Designed for Good

by Philip Cleaver

The New Zealand environment has been badly affected by introduced pests such as rats, stoats, and possums. "Designed for Good" follows the process of developing an effective and humane trap to reduce these pest populations. The article tells the story of the project, from the first "That's it!" moment through to the production of thousands of traps, which are now in use throughout New Zealand.

Becoming a Martian

 by Clare Knighton

illustrated by Gavin Mouldey

"Becoming a Martian" is a challenging article that considers the possibility of humans living on Mars. The article begins with the concept "We have exploration in our DNA." After reminding us of what humans need to survive on Earth (oxygen, water, food, and shelter) the writer explores each of these in relation to Mars, providing factual information about the planet, explaining the challenges of living there, and offering possible solutions.

The Zoo Debate

by Philippa Werry

This article presents both sides of a debate: should we or shouldn't we have zoos? It includes a short history of zoos and some suggestions for alternatives. It also includes lists of valid points for and against zoos.

Your browser does not support the audio element.

Bugbix for Breakfast

 by Bronwen Wall

This article tackles a topic that many people feel squeamish about: eating insects. The writer explains that many people around the world eat insects as a normal part of their diet. 

Astrobiology: Finding Extraterrestrial Life

by Steve Pointing

This article explains the work of astrobiologists and invites students to consider the possibilities of life beyond Earth. It asks what extra-terrestrial life might be like if it does exist. Could we be invaded by a dangerous species, or would the aliens be friendly?