Instructional Series
Welcome to the English medium literacy instructional series teaching and learning resources for years 1 to 8.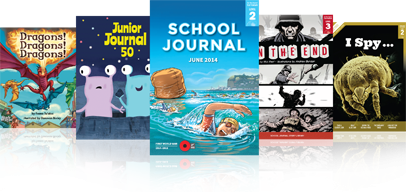 /content/search?SearchText=first world war masconts\&SubTreeArray[]=22578&ColourWheelLevel=all&CurriculumLevel=all&ReadingYearLevel=all&LearningArea=all
Search results
25 items - Showing 1 - 10
Your browser does not support the audio element.

First World War Mascots

by Philippa Werry

Many students will be familiar with the use of mascots by sports teams, but they may be surprised to learn that mascots have also been used in wars. This text describes mascots used by New Zealand soldiers in the First World War. Students may have some awareness of the First World War through Anzac Day commemorations and from events to mark its centenary in 2014. 

Your browser does not support the audio element.

In Memory: First World War Memorials

by Jock Phillips

This article explains the purpose of war memorials and, in particular, memorials created at the end of the First World War. It provides examples of different types of memorials, from obelisks, statues, arches, and gates to monuments that use features in the natural environment.

The Children's War

by Jock Phillips

After a general introduction and overview of the First World War, the article describes how the New Zealand government used a variety
of methods to encourage children to support the war effort. One method was to use the School Journal to give children positive stories
(avoiding the harsher realities) and articles about exemplary "Empire heroes". 

Silas the Stretcher-bearer

by Rachel Stedman

This article conveys the experiences of Silas, who was a stretcher-bearer during the First World War. Silas was a conscientious objector who decided to join non-combatant service upon being drafted. 

In the End

by Mal Peet

"In the End" is a fictional recount of the Martha Mine strike, told by a soldier in the First World War who was living in Waihī at the time of the strike. This complex layering will be challenging for some students, but the rich poetic language and colourful expression should be engaging for many readers

His Own War – The Story of Archibald Baxter

by David Grant 

"His Own War" is a biography of Archie Baxter, a New Zealander who refused to join up and fight in the First World War. His objection to fighting was based on strongly held convictions, and he paid dearly for them.

Das Piano

by Bernard Beckett

This dark, humorous narrative is set during the First World War and, through exaggeration, shows the effects of extreme patriotism that can appear in wartime. Thomas, the narrator, hates Mrs Biggs, his teacher. He also hates singing. When Mrs Biggs finds him playing Catch the German, she punishes him by making him sing in front of the mayor. Thomas's desperate attempt to avoid singing has unexpected results when Mrs Biggs and the mayor decide to smash the piano – because it was made in Germany.