Instructional Series
Welcome to the English medium literacy instructional series teaching and learning resources for years 1 to 8.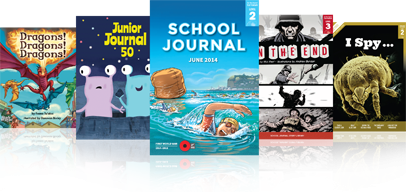 /content/search?SearchText=54&SubTreeArray[]=22577&ColourWheelLevel=all&LearningArea=all&Type=all
Search results
2 items - Showing 1 - 2
Your browser does not support the audio element.

Zapped! Chapter 4: Machine Mayhem

by Renata Hopkins

illustrated by Scott Pearson

This is the final chapter of the Zapped series (The first three chapters are in Junior Journals 52, 53, and 54.) The story began with Tai and Ana making a robot for the school science fair – but then the robot was zapped by lightning and came to life, causing a lot of trouble for the twins. Then other machines came to life and started to act strangely. Now there seems to be the potential for even more trouble ahead, and the outcome for the twins and Tidy-Bot is uncertain.