Instructional Series
Welcome to the English medium literacy instructional series teaching and learning resources for years 1 to 8.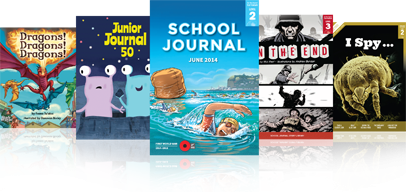 English
Social Sciences
Science
Health and Physical Education
The Arts
Technology
/content/search?SearchText=&SubTreeArray[]=22579&CurriculumLevel=all&LearningArea=all&Type=all
Search results
23 items - Showing 1 - 10
Your browser does not support the audio element.

Quake, Rattle, and Roll

by Sarah Wilcox

When the Christchurch Cathedral lost its spire in 2011, it was the fourth time it had been toppled by an earthquake! This book explains why we have earthquakes and how they are measured.

Your browser does not support the audio element.

Just Kidding

by Marisa Maepu

This story gently and implicitly explores the theme of bullying and provides opportunities for students to consider strategies for dealing with similar situations. Told through the eyes of a narrator, it portrays the tensions between Henry and Sefa but also focuses on the importance of maintaining personal integrity. The decisions taken by Henry and Sefa can be compared and discussed, with some analysis of the consequences. The story also deals with the responsibilities of those noticing bullying behaviour around them. 

Any Old Iron

by Greg O'Brien

This is the story of Jeff Thomson, the sculptor of a chicken that O'Brien and his brother bought as a birthday present for their mother. The chicken was made of corrugated iron. O'Brien describes Thomson's inspirations, his training, the work that goes on in his noisy workshop, and the many and varied objects and animals that he has made from iron over the past thirty years. The text is well illustrated with photographs of these sculptures. O'Brien adds his own responses to them, providing insights that may motivate readers to consider unusual materials or subjects for their own artworks.

An Island in Time

by Philippa Werry

An Island in Time is about Matiu/Somes Island in Wellington Harbour. The text contains three articles, a timeline, and a glossary (which applies to all three articles). Using the book as a whole (over a series of lessons) provides opportunities for students to make connections across the different text types as well as with their own experiences. The key theme to explore across the three articles is how different people have viewed and used the land and how this has changed over time.

Your browser does not support the audio element.

The Desert Kaupoi

by Ariana Tikao

This is the true story of her Uncle Tony's exploits in the Māori Battalion during the Second World War. This story of his war experiences gives a fascinating insight into the kind of person her uncle was, the qualities that led to him being awarded the Military Cross, and the life of a soldier in the Second World War. The story is told as a recount, using excerpts from his diary and historical photographs. It also includes a brief description of the players and events in the Second World War. Rich illustrations depict life in the desert and some dramatic moments on the battlefield.

Your browser does not support the audio element.

Frogs

by Paul Mason

illustrations by Michel Mulipola

Frogs is a graphic text that tells the story of Tane, a boy struggling to survive in a world where drastic environmental changes mean that humans need to protect themselves from the heat of the sun. Tane is forced to scrounge for anything he can sell to charge his chip, and his search leads him into dangerous territory, controlled by a gang known as the Mutts.

The Wild Deer Debate

by Ian Trafford

Are wild deer in New Zealand for good? Are they a pest or a resource? In this report, four different groups of people express their opinions and give their reasons for wanting (or not wanting) deer to be left to roam free in New Zealand. The opinions form a continuum, from those that want complete freedom for deer to those who would like to see deer eradicated.

The Bullet

by Sarah Penwarden

"The Bullet" has been adapted as a graphic text from the story of the same name in School Journal 4.3.08. In both versions, the story is about a boy who is bullied in his new school and faces decisions that could change the course of his young life. The graphic text format is more accessible and engaging, and provides multiple opportunities for readers to access the sophisticated themes and abstract ideas of the original story. The illustrations use a gritty, raw style that highlights the sense of danger and risk. The text offers opportunities for students to build on the key competencies of managing self and relating to others.

Your browser does not support the audio element.

Sky High

by Feana Tu'akoi and David Hill

Building a rocket in the backyard may not be a common experience for many students, but most will be able to identify with the ongoing human dream of exploring space. This text combines two texts: "Rocket Club" (a recount of one boy's rocket-building experiences) and "Blast from the Past" (a report linking historical and contemporary information about rockets). The report explains and describes how, when, and why rockets have been used over more than 900 years.

My Place

by Janice Marriott

Jeromie and Jelintha have come to a New Zealand city from rural Papua New Guinea. Ryan lives on a farm that his family has owned for generations. The MacLean family is travelling around the country in a camper van. And Ruiha lives in an outer suburb of Wellington but commutes to school in the city. This text explores what "home" means to all these people. It includes information about their daily routines and the challenges they face. Quotes from interviews pepper the report, and key ideas are highlighted visually.