Instructional Series
Welcome to the English medium literacy instructional series teaching and learning resources for years 1 to 8.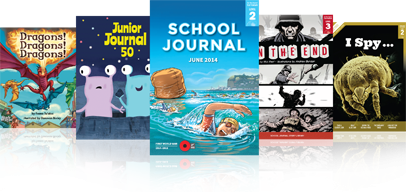 Gold
Purple
Blue
Red
Green
Yellow
Orange
Turquoise
Magenta
English
Social Sciences
Science
Health and Physical Education
Technology
Mathematics and Statistics
The Arts
Nature of science
Living world
Nature of technology
Statistics
Geometry and Measurement
Physical world
Planet Earth and beyond
Number and Algebra
Technological knowledge
Material world
Technological practice
Gather and interpret data
Use evidence
Critique evidence
Engage with science
Interpret representations
Articles
Stories
Poems
Plays
/content/search?SearchText=&SubTreeArray[]=22574
Search results
895 items - Showing 831 - 840
The Sea Devil

by Paul Mason

illustrated by Kimberly Andrews

"Just beyond the long arm of the wharf, the camp's launch, Pearl, tugged at its mooring. The thought of a big fish jagging on his line quickened James's pace, and it wasn't until he was on the wharf that he saw he was not alone. A dark figure leant against one of the piles – it was one of the Germans, staring at the boat."

Much Ado

by Susan Paris

illustrated by Gavin Mouldey

This play introduces students to the fun of Shakespeare, as well as to his conventions and characters. It features a pompous director whose belittling comments are more than matched by the quick-witted responses of his student actors.

Rise Up: The Story of the Dawn Raids and the Polynesian Panthers

by Pauline Vaeluaga Smith

The article "Rise Up: The Story of the Dawn Raids and the Polynesian Panthers" recounts the story of the dawn raids that took place in Aotearoa in the 1970s. Under instruction from the government of the day, police and immigration officials invaded the homes of Polynesian people in the early hours of the morning, demanding evidence that they were lawfully living in Aotearoa.

Your browser does not support the audio element.

Fleeb Watches TV

Written by Yvonne Morrison 

Illustrated by Josh Morgan

When Nate and Rose first met Fleeb (in Fleeb Makes Scones), they discovered he was full of surprises. In this second story, the children have got used to having him around, but now Fleeb is acting strangely and household items are going missing ... What is Fleeb up to?

Students will enjoy looking for clues in this humorous mystery story.

Orange 2 

Your browser does not support the audio element.

The New Lambs

Written by Hannah Davison 

Illustrated by Elspeth Alix Batt

When Jake and Emily find two abandoned lambs on their farm, they take them home to care for them. Emily's lamb quickly starts drinking the warm milk, but Jake's lamb does not… 

Green 1 

Your browser does not support the audio element.

The Thief

Written by Renata Hopkins 

illustrated by Andrew Burdan

In this lively mystery story, Sophie's treasure has gone missing. Sophie and her cousin Manu make a plan to catch the thief – though students will discover that there is more than one "thief" in this story.

The Thief has a series of short chapters, giving students an opportunity to develop reading "stamina" on a longer story and to carry ideas across longer sections of text.

Gold 1 

Your browser does not support the audio element.

Taonga

Written by Kiwa Hammond

Illustrated by Adele Jackson

When Mahi and her cousin Hani go to Nan's house after school, they tell her about their school project – to write about something that is a taonga to them. After talking with Nan, both children realise what they will write about.

While this story has particular relevance to Māori students, many students will identify with the ideas of whānaungatanga (special family relationships) and taonga (a treasure or something that is special to a person). 

Orange 2

Your browser does not support the audio element.

Wētā Went Walking

written by Kay Hancock

illustrated by Fraser Williamson

When Wētā goes walking in the bush, Rat decides to go hunting ... Will Wētā be safe? Does he know Rat is following him?

This dramatic, open-ended story is ideal for fostering students' enthusiasm and confidence as readers. The rhythmic, repetitive language encourages and supports students to read along with the teacher, even from their first day of school.

Amazing Algorithms

This article introduces and explains the concept of algorithms in a simple and engaging way. It supports understanding of this abstract concept by providing concrete examples from everyday life, mathematics, and computer programming.