Instructional Series
Welcome to the English medium literacy instructional series teaching and learning resources for years 1 to 8.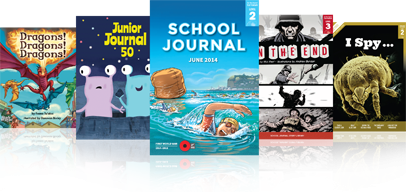 Gold
Purple
Blue
Red
Yellow
Green
Orange
Turquoise
Magenta
English
Social Sciences
Science
Health and Physical Education
Technology
Mathematics and Statistics
The Arts
Nature of science
Living world
Nature of technology
Planet Earth and beyond
Statistics
Geometry and Measurement
Physical world
Material world
Number and Algebra
Technological knowledge
Technological practice
Gather and interpret data
Use evidence
Critique evidence
Engage with science
Interpret representations
Articles
Stories
Poems
Plays
/content/search?SearchText=&SubTreeArray[]=22574
Search results
833 items - Showing 831 - 833
Much Ado

by Susan Paris

illustrated by Gavin Mouldey

This play introduces students to the fun of Shakespeare, as well as to his conventions and characters. It features a pompous director whose belittling comments are more than matched by the quick-witted responses of his student actors.

Rise Up: The Story of the Dawn Raids and the Polynesian Panthers

by Pauline Vaeluaga Smith

The article "Rise Up: The Story of the Dawn Raids and the Polynesian Panthers" recounts the story of the dawn raids that took place in Aotearoa in the 1970s. Under instruction from the government of the day, police and immigration officials invaded the homes of Polynesian people in the early hours of the morning, demanding evidence that they were lawfully living in Aotearoa.

Splish Splash

A compilation of poems from Junior Journal, Splish Splash was put together to give Year 2/3 students (working on Purple and Gold levels) a big book for shared reading.