Instructional Series
Welcome to the English medium literacy instructional series teaching and learning resources for years 1 to 8.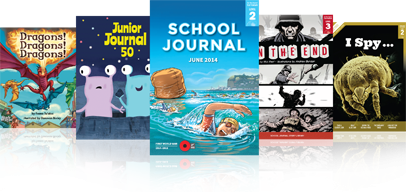 Gold
Purple
Blue
Red
Green
Yellow
Orange
Turquoise
Magenta
English
Social Sciences
Science
Health and Physical Education
Technology
The Arts
Mathematics and Statistics
Nature of science
Living world
Nature of technology
Statistics
Geometry and Measurement
Planet Earth and beyond
Physical world
Technological knowledge
Number and Algebra
Material world
Technological practice
Gather and interpret data
Use evidence
Critique evidence
Engage with science
Interpret representations
Articles
Stories
Poems
Plays
/content/search?SearchText=&SubTreeArray[]=22574
Search results
962 items - Showing 771 - 780
Pandemic: The Deadly Flu of 1918

by Renata Hopkins

Most students are aware of New Zealand's participation in the First World War, but few will know of the flu pandemic that swept across the world in its aftermath. In New Zealand, the epidemic took over nine thousand lives in under two months – an appalling number, especially if compared with the eighteen thousand soldiers whose lives were lost to the war. This article conveys the horror of the event while imparting factual information about how the virus spread and how the government and communities tried to deal with it.

Something Alive

written and illustrated by Jem Yoshioka

Jem Yoshioka was born and bred in New Zealand to New Zealand-born parents, so technically she only belongs to one place. But her Japanese ancestry is a living part of her. This graphic novel, written and drawn by Jem, explores a struggle we are all familiar with: that of seeking to understand who we are and where we belong. Rich in both written and visual imagery, this text invites multiple readings. 

The Village

by Paul Mason

illustrated by Kimberly Andrews

Looking for adventure on a family holiday with her parents, Ava wonders off to explore some nearby ruins.

Your browser does not support the audio element.

Te Tiriti o Waitangi

by Ross Calman and Mark Derby

illustrated by Toby Morris

This graphic novel provides a fresh approach to the story of Te Tiriti o Waitangi, New Zealand's founding document. It covers a wide time span, from the arrival of Polynesian explorers to the signing of Te Tiriti, to the New Zealand Wars, and through to the modern-day Treaty settlement process. A special emphasis is put on unpacking the two versions of Te Tiriti and exploring their ongoing significance.

Your browser does not support the audio element.

Home: Stories from New New Zealanders

by Kate Paris

photographs by Stacey Simpkin

Home: Stories from New New Zealanders tells the stories of four Avondale Intermediate students who moved to New Zealand from overseas. Interviewed by their teacher, Kate Paris, the students share memories of what life was like in the countries where they were born (South Africa, Sāmoa, Pakistan, and Kenya), and they discuss what it's been like adjusting to life in New Zealand. The article explores the issues in a simple and accessible way, incorporating clear narration with students' quotes and striking photography.

Your browser does not support the audio element.

Football: The Beautiful Game

by Steve Watters

This article explores why football is so popular and gives a brief outline of its history, including how and when it was introduced to Aotearoa New Zealand.

Your browser does not support the audio element.

In Memory: First World War Memorials

by Jock Phillips

This article explains the purpose of war memorials and, in particular, memorials created at the end of the First World War. It provides examples of different types of memorials, from obelisks, statues, arches, and gates to monuments that use features in the natural environment.

Just in Case

by Sarah Johnson

illustrated by Gavin Mouldey

"Joe and Leigh were preparing Molly for the school's annual pet show. Molly wasn't the ideal pet to enter. She was scruffy, hairy, and at that moment, rather grumpy. But she was the only pet they had."

Sixth Sense

by Apirana Taylor

artwork by Steve Gibbs

This thought-provoking poem by Apirana Taylor is a response to an artwork of the same name by Steve Gibbs. The poem and artwork are about the arrival of the Endeavour in 1769 and the enormous change that was about to take place for Māori communities.