Instructional Series
Welcome to the English medium literacy instructional series teaching and learning resources for years 1 to 8.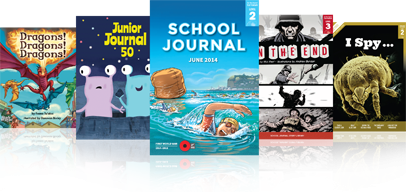 Gold
Purple
Red
Yellow
Blue
Green
Orange
Turquoise
Magenta
English
Social Sciences
Science
Health and Physical Education
Technology
Mathematics and Statistics
The Arts
Nature of science
Living world
Nature of technology
Geometry and Measurement
Planet Earth and beyond
Statistics
Physical world
Number and Algebra
Material world
Technological knowledge
Technological practice
Gather and interpret data
Use evidence
Critique evidence
Interpret representations
Engage with science
Articles
Stories
Poems
Plays
/content/search?SearchText=&SubTreeArray[]=22574
Search results
713 items - Showing 711 - 713
Gardening in the Living Room

by Sophie Fern

Balaclava School has a new greenhouse called the Living Room. The students find out how the environment inside the Living Room helps plants grow during the cold Dunedin winters and investigate which vegetables grow best inside and outside its unique climate.

Down the Drain

by Philipa Werry

Students at Wilford School in Petone were shocked to discover the amount of rubbish finding its way onto their local beach. Find out how they investigated the issue by using traps to collect the rubbish entering the stormwater system.

Bringing Back the Birdsong

by Shanthie Walker

For years, introduced predators have been killing birds along the Kepler Track in Fiordland. Students in the Kids Restore the Kepler project are working with the Department of Conservation and the Fiordland Conservation Trust to reduce the number of predators living in the area. Their mission: to bring birdsong back to the Kepler.