Instructional Series
Welcome to the English medium literacy instructional series teaching and learning resources for years 1 to 8.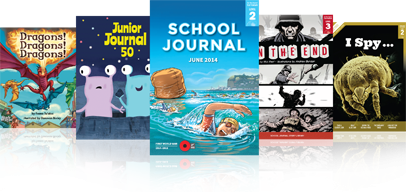 English
Health and Physical Education
Science
Social Sciences
Mathematics and Statistics
Technology
Nature of science
Living world
Statistics
Engage with science
Use evidence
/content/search?SearchText=river&SubTreeArray[]=22574&ColourWheelLevel=all&CurriculumLevel=all&ReadingYearLevel=all&LearningArea=all
Search results
16 items - Showing 11 - 16
The Force

by Renata Hopkins

illustrated by Matt Haworth

Egged on by his brother, Harper works through his fears of jumping off the bridge into the water. "Do or do not. There is no try."

Counting Kākahi

by Hannah Rainforth

Scientist Hannah Rainforth investigated kākahi in the Whanganui River to find whether the evidence supports claims by local kaumātua that kākahi have nearly disappeared.

Dive

by Gina Cole

illustrated by Elspeth Alix Batt

Shelly is forced to brave sea snake infested waters when she drops her phone in the river. As it is Shelly's only way of contacting her Dad back in New Zealand, she has no other option.

Your browser does not support the audio element.

Bok Choy

by Paul Mason

illustrations by Ant Sang

This seemingly simple historical story carries an important message about discrimination. It is set in a goldmining town in Otago during the 1860s gold rush. Jacob's mother is glad to buy bok choy (Chinese cabbage) from Ah Sum, but Ah Sum's presence brings out the worst in their neighbour Mrs Bishop and her son, William. William taunts Ah Sum and leaves Jacob feeling confused about his loyalties. When Jacob slips into the river while fishing, it is Ah Sum who rescues him. The story shows how Jacob becomes aware of the realities of Ah Sum's life. The ending is left open for readers to infer the longterm impact of Jacob's encounter with Ah Sum.